Successful event in Copenhagen
Lots of energy and a fast growth for the alliance!
We are thrilled to share the resounding success of our recent event held at the Royal Opera House in Copenhagen on April 13th. The event brought together leading experts from the battery manufacturing industry, government representatives from various European regions, and representatives from universities.
Denmark, as a shining example of an eco-friendly nation, was an ideal location for the event, and we appreciate the support of all the government representatives and attendees from the region.
Throughout the event, we were inspired by the brilliant minds and innovative solutions being developed in Europe. We were reminded of the importance of collaboration in creating a sustainable future, and we were thrilled to see so many participants share our values and enthusiasm for change.
 
The French embassy also attended the event, offering a message of support, highlighting the need for collective action towards sustainability.
The presence of Norway was noteworthy, as they shared insightful data, plans, actions, and the will to drive innovation in the industry. Three regions of Spain, Catalunya, Extremadura, and the Basque Country, were also represented, demonstrating an incredible dynamic from Spain and tremendous support for the battery industry.
The highlight of the day was a panel discussion with ten battery manufacturers' representatives, who shared their perspectives on the current situation, their plans for the future, and answered audience questions.
Additionally, the presence of universities underscored the importance of research and a strong link between academics and industry to drive the transformation of the industry.
Another panel discussion was centered on green innovation in Europe and featured representatives from Beyonder, Cotes, Schneider, and HESAM. The discussion covered important topics such as the need for a new mindset towards sustainability, the importance of strong collaborations to lower the impact of battery manufacturing, and the role of innovation in creating a sustainable and competitive battery industry in Europe.
 
At the end of the day, Bernat Illa and Simone Dolzan were awarded by Upcell Alliance for their outstanding support in the alliance's growth. Then participants enjoyed a casual cocktail, building relationships, sharing views, and possibly discovering new partners to prepare the future together.
The year 2023 is off to a great start with a strong growth of the alliance, and we are working hard for the next steps to be even more successful. We remain committed to working together to promote a strong and sustainable battery industry in Europe and look forward to our upcoming events as we continue to make progress towards a stronger future!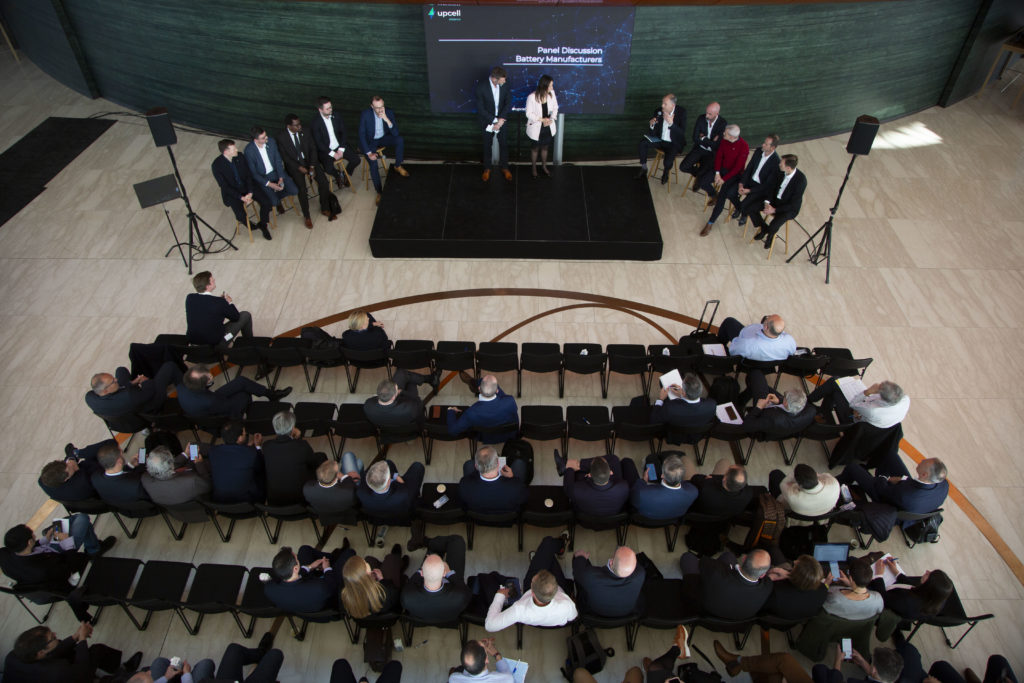 The event received many praising feedbacks and made great echo in the European specialized press, have a look on:
– 🇧🇪 : Engineering.net
– 🇩🇪 : Tech Fieber / Chemanager Online / Energie / Elektropraktiker / Pressebox / Marktplatz Mittelstand
– 🇨🇭 : Polydrive
– 🇪🇸 : Dirigentes Digital / Smart Grids Info / Cantabria Economica / Sociedad Noticias
– 🇬🇧 : Electrive / Batteries News / 
– 🇫🇷 : L'Entrepreneur
– 🇮🇹 : Rinnovabili
– 🇷🇴 : Instal News / Energynomics