Upcell Alliance wants to acknowledge those who have shown unwavering support, invaluable advice, and boundless dedication to help our association grow and be successful. This page presents them, rewarded as honorary members by our board of directors for their outstanding contributions and the role they have played in our journey.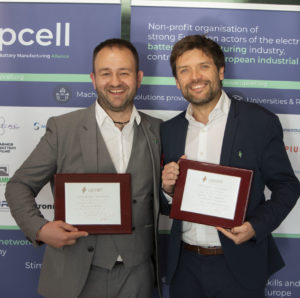 Bernat Illa – April 13th, 2023
Simone Dolzan – April 13th, 2023
Description
Born 1986 in Capellades (Barcelona).
I started my career at Schneider Electric linked with the IT world, but more and more I wanted to be part of the great Business World, with a big focus on Digitization and Sustainability, so this is why I was so connected with UpCell.
I am also passionate about spending time with my family & friends, either travelling, doing sport or enjoying a great glass of wine while we try to save the world.
Hoping to meet you soon and to grow together this great alliance!
Description
Passionate & Experienced Executive with a history in complex industrial environments such as batteries, metals & ceramic industry.
Skilled in Production Management, Product Development, Profit & Loss Management, Business Strategy and Planning, Company Merger & Acquisition & Restructuring.
Passionate about rugby, skiing, books, wine and travelling.
For me "Upcell is the symbol of a better future!"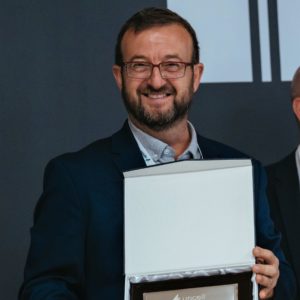 Tomas Megia – October 5th, 2023
Description
Tomás Megía is the leader of the OPTIMA Office for the Mobility Industry Transformation at the Catalan Government. He was born in the cute coastal village of Blanes and spent a major part of his life commuting to Barcelona becoming a great passionate about mobility. From his background in telecommunications engineering and in business management he also believes firmly in digitization, efficiency, and sustainability for a better future for his family, friends and the world. He's been involved in other relevant public service projects such as the deployment of the information and communications systems for the Catalan Police, in private initiatives in the field of consultancy with T-systems and Cap Gemini and in new business creation as was the case of the first worldwide commercial free-float moto sharing platform COOLTRA that he is proud to have launched.